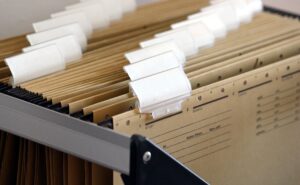 When it comes to your own personal property, or investment property, knowing where your county registrar's office is, and how to effectively use their services is super important. Let's break down the why's. 
First, the country registrar is just that, a place where documents are registered or recorded, aka the official record keeper. It's a super organized place and if documents aren't up to snuff, they get sent back. There has to be order here so chaos doesn't ensue. Can you imagine forgeries being allowed to stand as official documents, or not having proper succession of a home recorded?
Second, to record a document is to make official notice of something, to get it on the record. Failure to do so is on the property owners. If something wasn't done properly or timely, then that's where an attorney usually has to step in. 
Third, there are over 100 types of documents that can be recorded, depending on the type of property and type of real estate transaction. The most common documents are related to mortgages, deeds, easements, foreclosures, estoppels, leases, licenses, and fees, among other kinds of documents.
Lastly, expect to pay a recording fee. Each county is different and what is deemed as an acceptable document will be up to the registrar to decide. Things like notaries versus witnesses. Or, what has to be included. If you have questions, you can reach out to the county registrar itself, or hire a Michigan real estate attorney to help.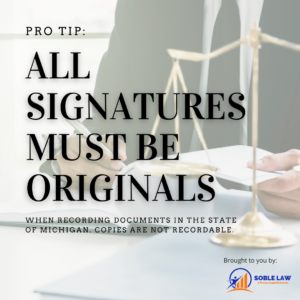 Some final tips for you:
The county in which to record property documents is not where you live, but the county in which the property is located. 

The document(s) must be legible. 

Only original copies will be accepted.

Payment must be made at the time of the transaction.

If mailing in, check the county's requirements for getting the copy returned back to you.

For more tips on why your document was rejected, or a checklist to follow when creating your document, visit these posts.
Want a list of the county registrars in the state of Michigan? Download it below: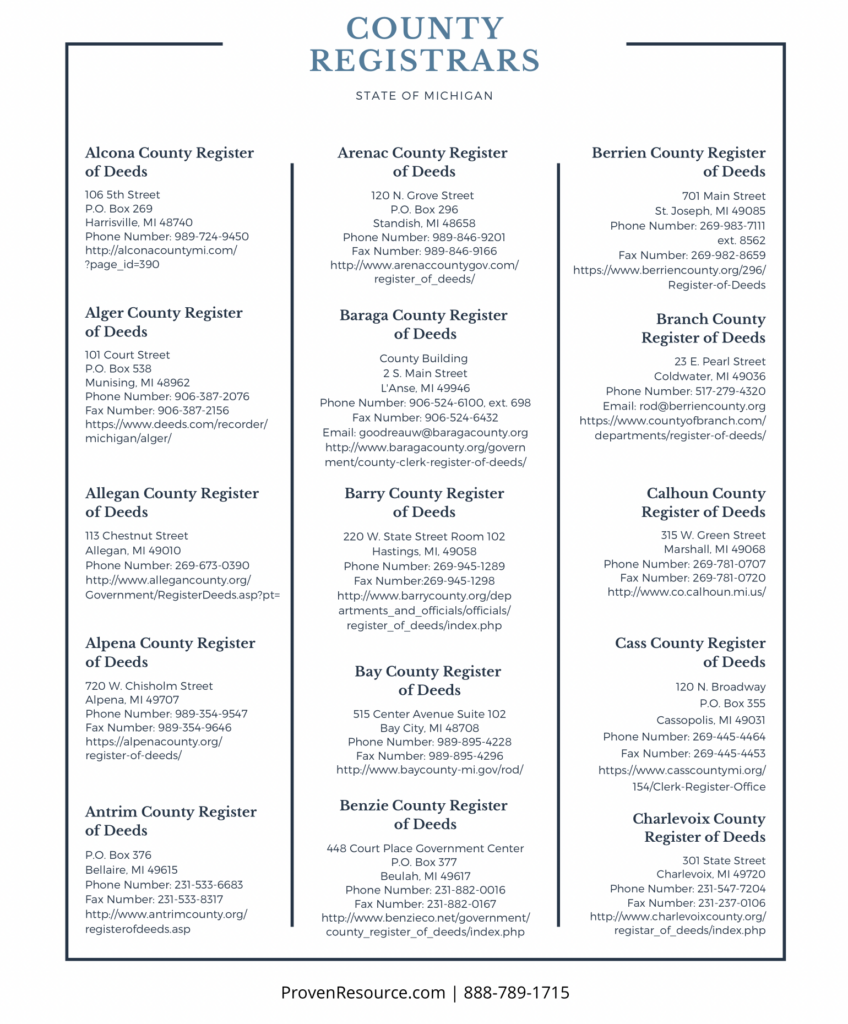 If you like what you read, check out our related YouTube videos