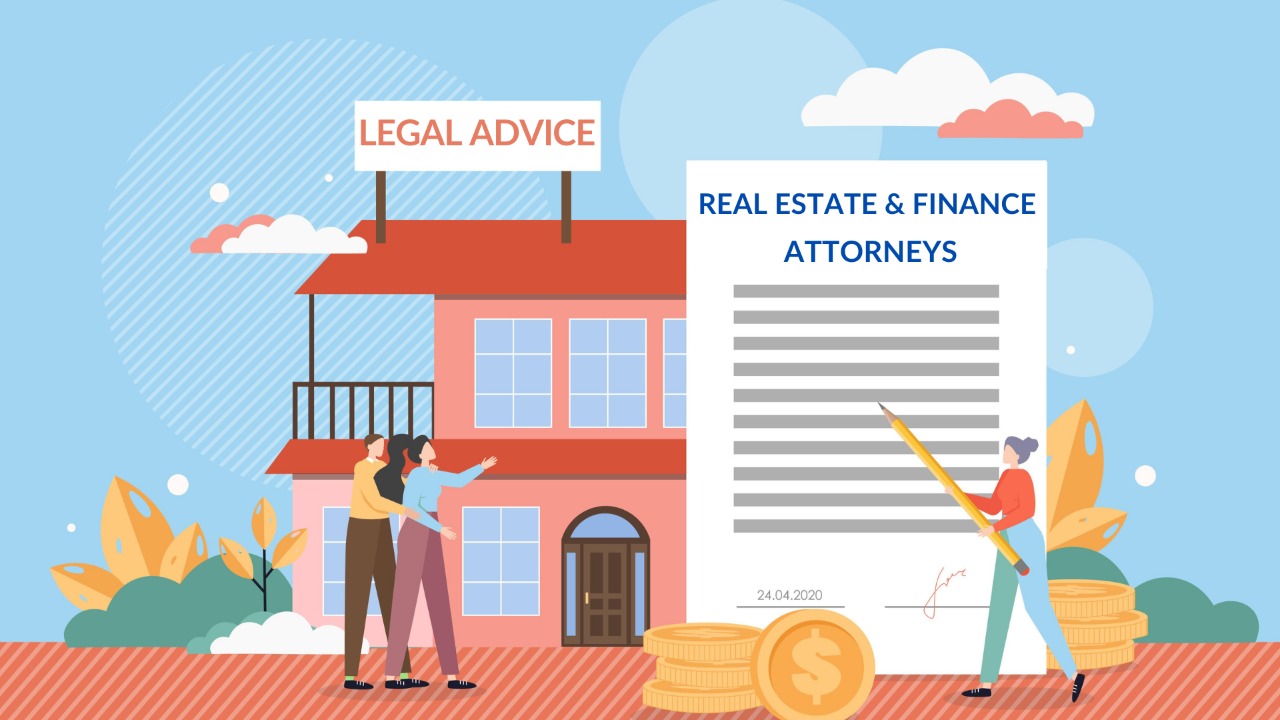 We REduce legal exposure & financial risks.  
Real Estate Law
Real estate and finance law are their own legal specialties. So how do you determine which attorney you should work with...
Contract Law
Contracts regulate expectations between parties. Working without a contract is comparable to walking a high wire without a net. 
Attorneys having years of both practical business experience as well as legal expertise are rare. David Soble is one of these...
Financial Disputes
David Soble has decades of experience as a 'big bank insider." He and his business management team are uniquely situated when it comes to handling our clients stressful financial...
Litigation
We regularly and successfully litigate real estate and contract issues.  While we prefer to first resolve our client's issues reasonably and amicably, we can and certainly will escalate....
For most people, their home, or other real estate, is the most valuable asset that they own.   We're dedicated to protecting our clients'  assets and ensure that their legal interests...
Former Big Bank "Insider"
HigHest Peer and Client Ratings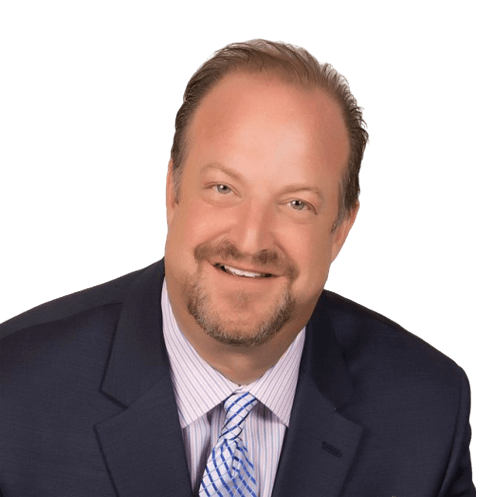 30+ Years of Legal & Business Experience
Affordable & Approachable
Innovative & Creative solutions
TRUSTED COLLEAGUES
Our Proven Resources
Obtain Your Free Copy of Soble's
Real Estate Resource:
"What's Keeping You Up At Night?
An Attorney's Practical Approach to Resolving
Real Estate Nightmares"
Now you can reference Soble's straight forward approach to "real estate  nightmares."  Get the no nonsense information you need to put those nagging issues concerning real estate to rest!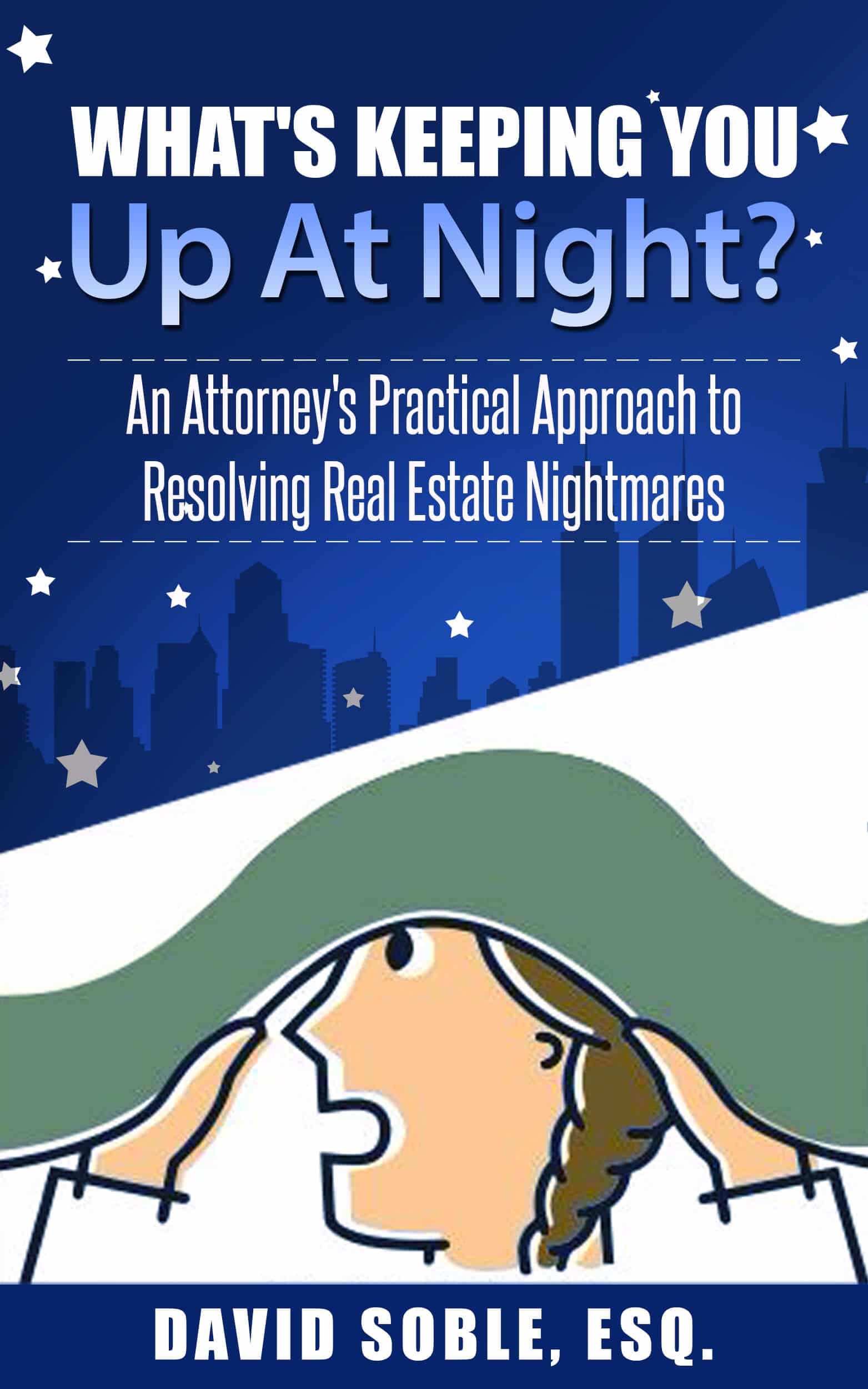 We're One Of The Best Reviewed
Law Firms In The Community!
Don't take our word for it! See hundreds of our reviews on Google, Avvo, Social Survey and Linked In.
"l was a client of Mr. Soble and he was very pleasant to work with and he took my case right away. He took time to answer all the questions and concerns that l had. When l called him, he got back to me that same day. We settled on an offer, and then received our check in a timely matter. l recommend the Soble Law firm for all your real estate needs because they take care of business."
"I was freakin' out and you stayed calm and bold and I am impressed. I really didn't think they would go for the $$$$. I feel so damn good right now! Thank you for doing what you do!"
"I have been in anguish for months over my problem. Had I not called you, I do not think I would have had it resolved. In less than two weeks, you negotiated a fair settlement for my business.  I'm so happy! Thank you!"
​"David Soble and his team are truely a "Proven Resource." When my clients need a diligent and responsive attorney, I can easily make the referral to Soble Law. They're well worth having on your side."    
Blog
Our Latest Blog Posts

When it comes to your own personal property, or investment property, knowing where your county registrar's office is, and how to effectively use their services is super important. Let's break down the why's.  First, the country registrar is just that, a place where...

Selling real estate that is subject to a probate action is unlike a traditional real estate sales transaction. There are more state legal requirements that must be addressed before a sale can occur. This article discuss 3 mistakes that will impeded a real estate closing.

Did you know there are over 100 steps to building a new home? If you've never built your own home before, we urge you before taking that initial step to review our checklist of all the things you need to do. Whether it's certain stages of new home construction, or...
Join Our Mailing List!
Get our print newsletter and other great information
every month.