Deeds are the documents that legally transfer property interests. There are a few types of deeds that convey title, depending upon your jurisdiction. Among them are: (1) Warranty, (2) Covenant (3) Trustees, (4) Ladybird, (5) Sheriff, and (6) Quit Claim. This list is not exhaustive, but suffice to say, each type of deed has its own purpose, conveying different 'guarantees' of ownership to a grantee. But only the "lowly" quit claim deed comes without grantor representations or warranties. In essence, a grantor of a quit claim deed basically says to the grantee, "I may own this property, but I can't guarantee you that someone else doesn't have a better claim to it. Oh, and by the way, if someone else does have a more superior interest or claim to the property that I am deeding to you here, don't expect me to do anything to help in defending your rights to the property." As a legal document it sounds pretty useless doesn't it? Yet, with the proper legal guidance and due diligence, a quit claim deed can be an effective transfer instrument.  
With access to online legal forms readily accessible to the general public, it is easy to access deed forms.  But it is also easy to forget that with these legal documents comes "great responsibility." "Practicing" law without the requisite knowledge can and very often does have legal and financial consequences.   
Give us a call today to discuss what you are trying to accomplish with your deed.  Call us before you sign any conveyance instrument.  
Do You Have A
Deed

Issue?

Call Us For Your CONSULTATION
At 888.789.1715 or
Complete This Form.
FAQs
Frequently Asked Questions
Top Questions Concerning Deeds
Do you have other questions about deeds and conveyances? Give us a call today!
Which is the best way to have property transferred, a quit claim deed or warranty deed?
It depends on what type of warranties and assurances you wish to receive from the seller and what representations you wish to make to the buyer. You should first have a property title search reviewed by a competent real estate attorney as this definitely helps in your decision.
I am a co-owner of a property. How can I make the co-owner sell the house since I don't want to pay for the repairs at the home anymore?
If you have a half interest in a home as tenants in common with another owner, you can sell your interest without the other owner's permission. Or you can also file a partition action that requests that the court to order that the home be sold and that the sales proceeds be split in accordance with your legal interest.
My fiancé and I bought a house together. He is on the mortgage, but we both are on deed. Can he remove me from the deed without consent?
The only way you can be removed from the deed is either with a court order or by your own endorsement.
My mom is elderly and wants to put my name on the deed to her house that is paid off. Should we hire an attorney for this?
First, how does the deed list your mother's interest?  Is this a Quit Claim Deed? A Warranty Deed? A Covenant Deed? A Ladybird Deed? Second, does she want you to hold it Jointly with Rights of Full Survivorship or as Tenants in Common? If you don't draft deeds on a regular basis, it is probably best to use a real estate attorney to properly convey title to a property. That way you know it is done right and there are no far reaching legal or tax consequences. 
My boyfriend and I are buying a property together. We are going to both be on the deed. How can I protect my finances if I am paying for most of the purchase price? What if we split up?
In the event of a break up, it's important to have an agreement at the onset that addresses how the parties will split sales proceeds or specifies when a property is to be sold or refinanced.   Real estate attorneys create these agreements in advance BEFORE you sign a deed or purchase a property.
Get in Touch with Us
Help is just one click away!
Videos
A Word About Deeds and Conveyances
Why Clients Choose Us
Know the Difference.
Former Big Bank "Insider"
HigHest Peer and Client Ratings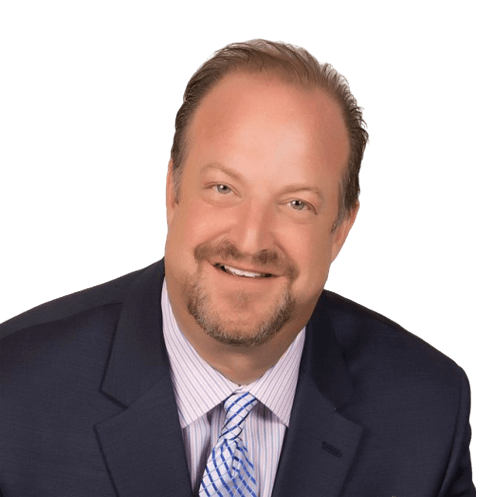 30 +Years of Legal & Business Experience
Affordable & Approachable
Innovative & Creative solutions
Real Estate Law
Real estate and finance law are their own legal specialties. So how do you determine which attorney you should work with...
Contract Law
Contracts regulate expectations between parties. Working without a contract is comparable to walking a high wire without a net. 
Attorneys having years of both practical business experience as well as legal expertise are rare. David Soble is one of these...
Financial Disputes
David Soble has decades of experience being a 'big bank insider." He and his team are uniquely situated when it comes to handling our clients stressful financial...
Litigation
We regularly and successfully litigate real estate and contract issues.  While we prefer to first resolve our client's issues amicably, we can and will escalate....
To most people, their home or other types of real estate is usually the most valuable asset that they own.  We help our clients protect these assets and ensure that they are properly... 
Join Our Mailing List!
Get our print newsletter and other great information
every month.
What Happy Clients Say...
Dpn't take our word for it!  We;re one of the best reviewed law firms in the community. 
See hundreds of our reviews on Google, Avvo, Social Survey and Linked In.
David, I anguished for months over my problem. Had I not called you, I don't think I would have gotten it resolved. In less than 2 weeks you negotiated a fair settlement for my business. I'm so happy and my employees are happy. Thank you!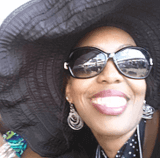 Rhoda St. Luce
Southfield, MI
"Attorney David Soble lives up to his firm's namesake, "Proven Resource." I appreciate knowing that when my clients need a diligent and responsive real estate or contracts attorney, I can easily make the referral to David, David is well worth having on your side."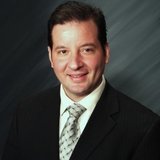 Dino Lembesis
Financial Adviser, Brighton, MI
"David is a highly reliable resource for real estate and lending cases. As a real estate lawyer and successful investor, he not only "talks the talk," but also "walks the walk," providing his clients unparalleled insight on how the law directly affects their daily business success. When "the situation is critical" call David."


David Waxman
Environmental Attorney, OH
"David Soble is an unmatched resource for all things related to real estate finance and law. He's dealt with nearly every type of transaction, loan, property, lender, seller, and buyer. He's seen it all and knows the intricacies of creating a successful resolution for his clients. If you need creative and determined counsel, I highly recommend David."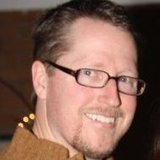 David Brockmyer
Business Mgt. Consultant
"As a busy small business operator, I can tell you that David's legal efficiency and his sensitivity to our financial resources is very much appreciated. His real estate advice is spot on and I know that when working with him that I am getting a great return on my investment. When in doubt, call David. He's worth every penny!"


Andy Perlin
HVAC Owner / Operator
"If you have a legal problem with your bank loan or mortgage, you can't go wrong by calling David Soble. His legal experience in the real estate and lending community is exceptional. I have had only positive experiences. His approach to client service is an added bonus."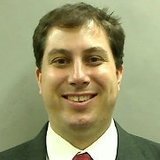 Brian Goodman
Mortgage Banker
Blog
Our Latest Blog Posts

BOUNDARY DISPUTES What is a legal boundary dispute?  Boundary disputes involve issues that occur between two or more property owners occupying neighboring properties.  In some cases, boundary disputes can arise when an owner builds a fence, a building, or a wall that...
Request Your Legal Consult Here.