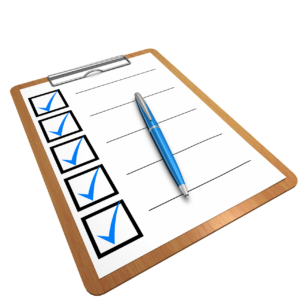 Perhaps you have experienced your own frustration with your county's recording office before. You read through all the necessary requirements for recording a deed or other real estate instrument with your county recording office, only to have it rejected and returned back to you days or even weeks later. It is certainly frustrating and it feels like a huge waste of time.
As real estate attorneys, we understand your frustration. So, we put together our own document checklist, used by our own legal support team, and for a brief time, we're making it available to estate investors and homeowners alike.
This checklist is based on the most recent guidelines in the state of Michigan and based on our own 30+ years of real estate and legal experience. Please note that each county will have different fees, and opinions on the requirements that they want submitted to record a real estate document. Therefore, it's best to visit the appropriate recording office's website or contact them by telephone directly. But, this document will get you further along than had you just started.
For your consideration, we have included a link to every Michigan county's real estate recording office.
Want your own copy of the Soble Law's Document Recording Checklist? Download it below: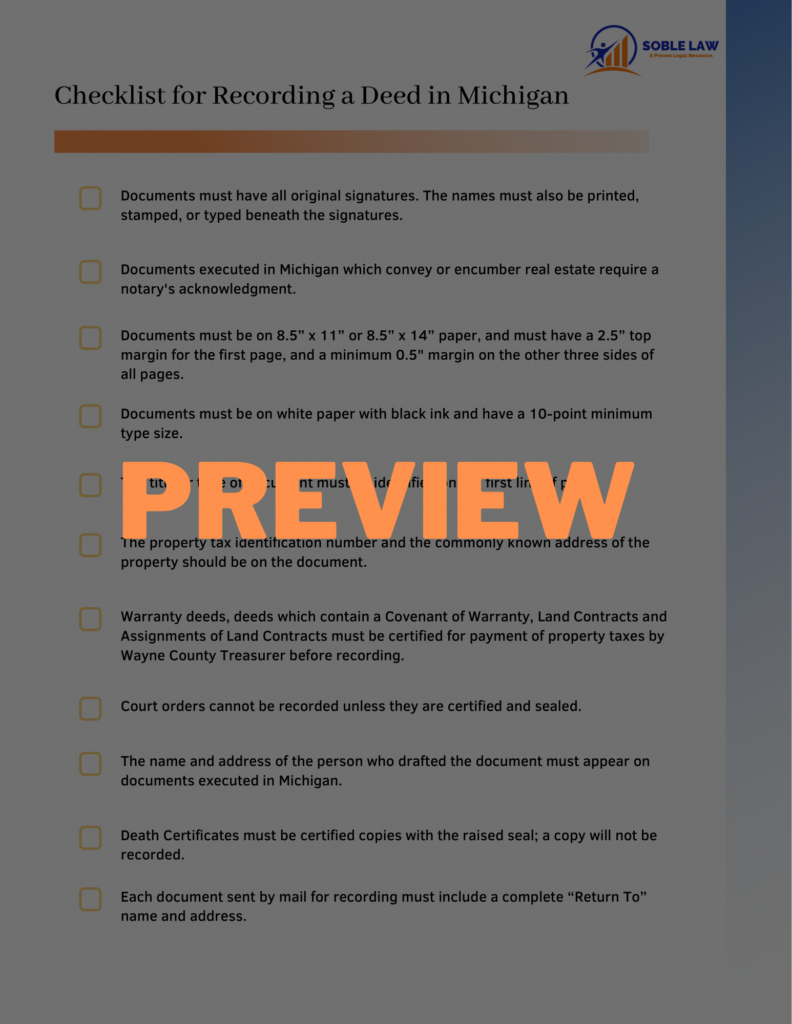 If you like what you read, check out our related YouTube videos