Request Your Legal Consult Here.
What happens when one party to a purchase agreement fails to honor their obligations under the contract? In real estate, the aggrieved party can go to court and seek a court award for specific performance, which compels the offending party to perform under the contract. Specific performance is a specialized legal remedy used and awarded by courts when monetary damages will not adequately compensate the aggrieved party. The thought is that real estate, by its very nature, is unique, and monetary damages are very difficult to assess. Instead of money, the aggrieved party wants the actual performance of the contract. Therefore, the court's only remedy is to compel compliance under the contract.
For a court to award specific performance, several legal elements must be met. They are:
First, there must be a valid and binding contract. Without this, there is no breach leading to a need for a remedy.
Second, specific performance is only available when monetary damages would be inadequate compensation. When specific performance is ordered, monetary damages are not usually ordered as both remedies are not usually entitled together.
Third, mutuality of an obligation is required. This means that both parties have undertaken duties to one another as part of the contract.
Finally, the moving party must have substantially performed their part of the contract, and that they can continue to perform their duties.
Real estate transactions alone can be very stressful. When another party stops upholding their end of the bargain, you only worry more. Don't let this get the best of you, stay calm, and ask an experienced real estate attorney for the best way to move forward and see if specific performance may be an option for you. Soble law has a team of dedicated real estate attorneys who will advocate for your legal and real estate rights.
Do You Have A
Breach of Contract

Concern?

Call Us For Your CONSULTATION
At 888.789.1715 or
Complete This Form.
 Videos
A Word About Specific Performance
FAQs
Frequently Asked Questions
Top Specific Performance Questions
Whether it's residential or commerical real estate, our team can offer you assistance in understanding remedies available to you if the other party involved in your transaction has breached your contract. We can also provide representation to those who have been accused of breaching a contract and causing damages to occur. Contact us today!
Can I sue the seller for not showing up and then delaying the closing by a week?
No. Based upon your statement, if the seller is intending to close, there will be no reason to escalate this into a lawsuit…yet. If everything is still in place, such as your loan and rate approval, then the one week delay is sufficient for a closing. Real estate sales in general can be frustrating and delays are part of the process. So based upon your current situation, it does not appear to be an 'actionable' legal issue. However, if the seller continues to delay beyond an additional week as represented, you may want to then seek counsel to compel the sale.
Can I sue the buyer for money that I spent on a deposits when they ended up withdrawing the purchase agreement?
That will depend on how the buyer withdrew. If the provisions of the purchase offer had contingencies to the sale, and the buyer withdrew in accordance with the contract, then the answer is "no." However, expenses incurred when performing obligations on a contract are recoverable if there is a breach by the other party. When it comes to specific performance however, there are no monetary damages awarded. The court is compelling the sale of the home. That is the only remedy. So if you are looking for monetary damages, the lawsuit takes a different format and requests monetary damages only, such as your lost deposits, loan application and appraisal fees, and other reasonably related items.
I learned this week that the seller's husband is not mentally competent to sign the closing papers, so their realtor is going to have his son obtain a power of attorney to close. Does this open me up to issues?
If the seller is not competent to sign closing documents, he certainly cannot make his son his power of attorney at this point. Instead, the family needs to file for a conservatorship and have the court appoint the son as a conservator. A conservator is legally authorized to manage an incapacitated person's financial affairs. This would include the sale or mortgage of a home. While this may delay the closing, doing anything less than this may open the transaction up to legal challenges at a later date. 
Articles About Specific Performance
Read our most recent articles on this topic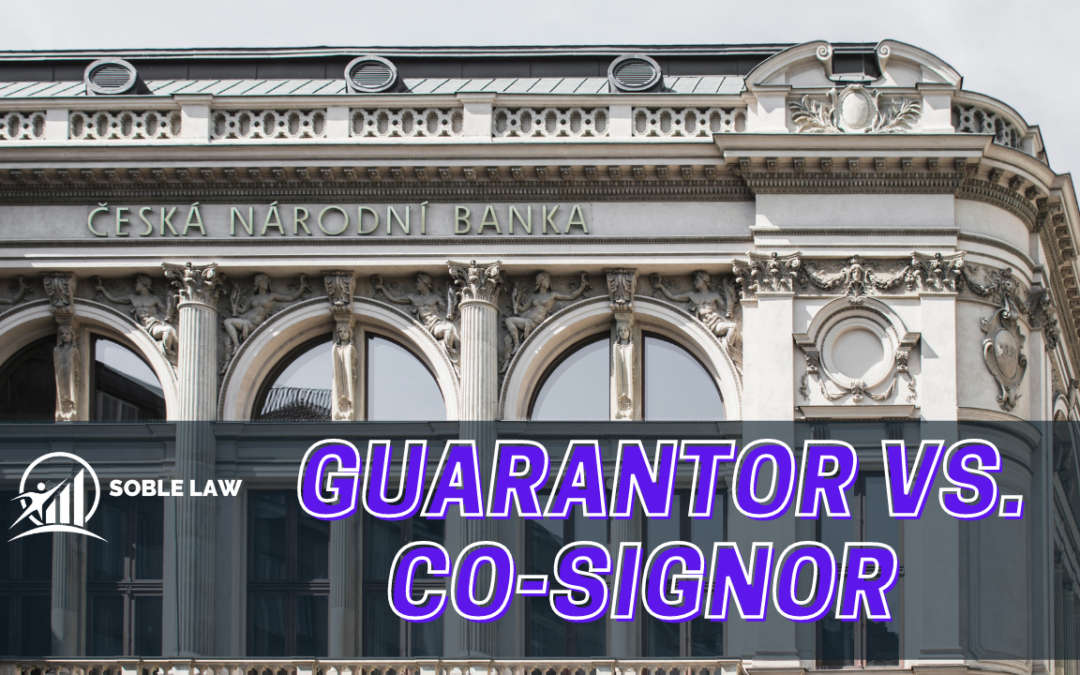 Do banks require that a co-signer be part owner of the secured property as well? Video Translation Speaker 1: (00:03)All right. Okay. Moving on to our next question. It must be from anonymous because we don't have a writer. So we'll just say anonymous asks. Do banks require that a…
Do I automatically lose my rights to a home that I purchased on a land contract if I have not made payments over 90 days? Video Transcript Speaker 1: (00:08)Okay. So this question comes from Thomas in Adrian, Michigan. And Thomas says that years ago, in 2004, I bought a…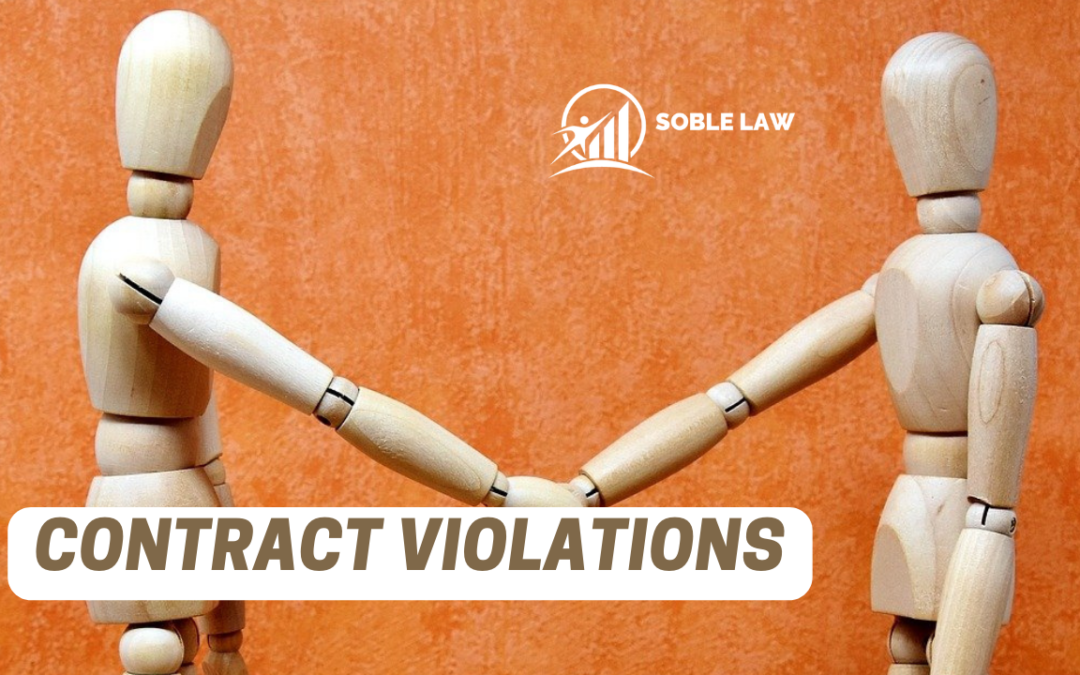 What happens if a builder uses my deposit and loan money without doing the work as agreed? Video Transcript Speaker 1: (00:03) This question comes to us from one of your fans, David, who says, I have seen many of your videos. So they must be quite excited to ask…
Why Clients Choose Us
Once You Call, You'll Appreciate the Difference.
Former Big Bank "Insider"
HigHest Peer and Client Ratings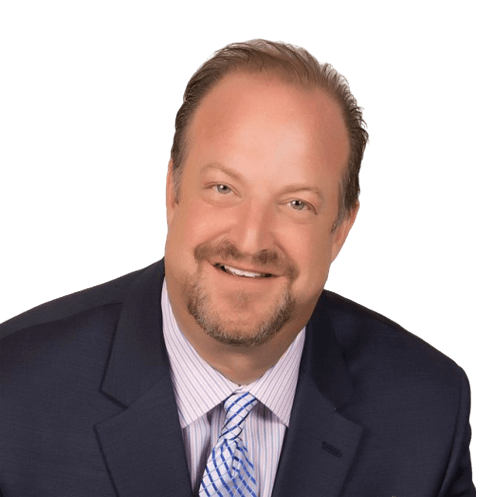 30 +Years of Legal & Business Experience
Affordable & Approachable
Innovative & Creative solutions
We Reduce Legal Exposure & Financial Risk. Every Day. 
Real Estate Law
Real estate and finance law are their own legal specialties. So how do you determine which attorney you should work with...
Contract Law
Contracts regulate expectations between parties. Working without a contract is comparable to walking a high wire without a net.
Attorneys having years of both practical business experience as well as legal expertise are rare. David Soble is one of these...
David Soble has decades of experience as a 'big bank insider." He and his business management team are uniquely situated when it comes to handling our clients stressful financial...
Litigation
We regularly and successfully litigate real estate and contract issues.  While we prefer to first resolve our client's issues reasonably and amicably, we can and certainly will escalate....
For most people, their home, or other real estate, is the most valuable asset that they own.   We're dedicated to protecting our clients'  assets and ensure that their legal interests...
We're one of the best reviewed law firms in the community.
Don't take our word for it!   See hundreds of our reviews on Google, Avvo, Social Survey and Linked In.
Join Our Mailing List!
Get our print newsletter and other great information
every month.
Blog
Our Latest Blog Posts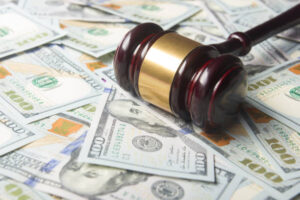 OVERVIEW OF THE LEGAL PROCESS The method through which legal conflicts are settled through the judicial system is litigation. It is a formal process for settling disputes and is frequently used as a last option when all other attempts have failed. Understanding the...