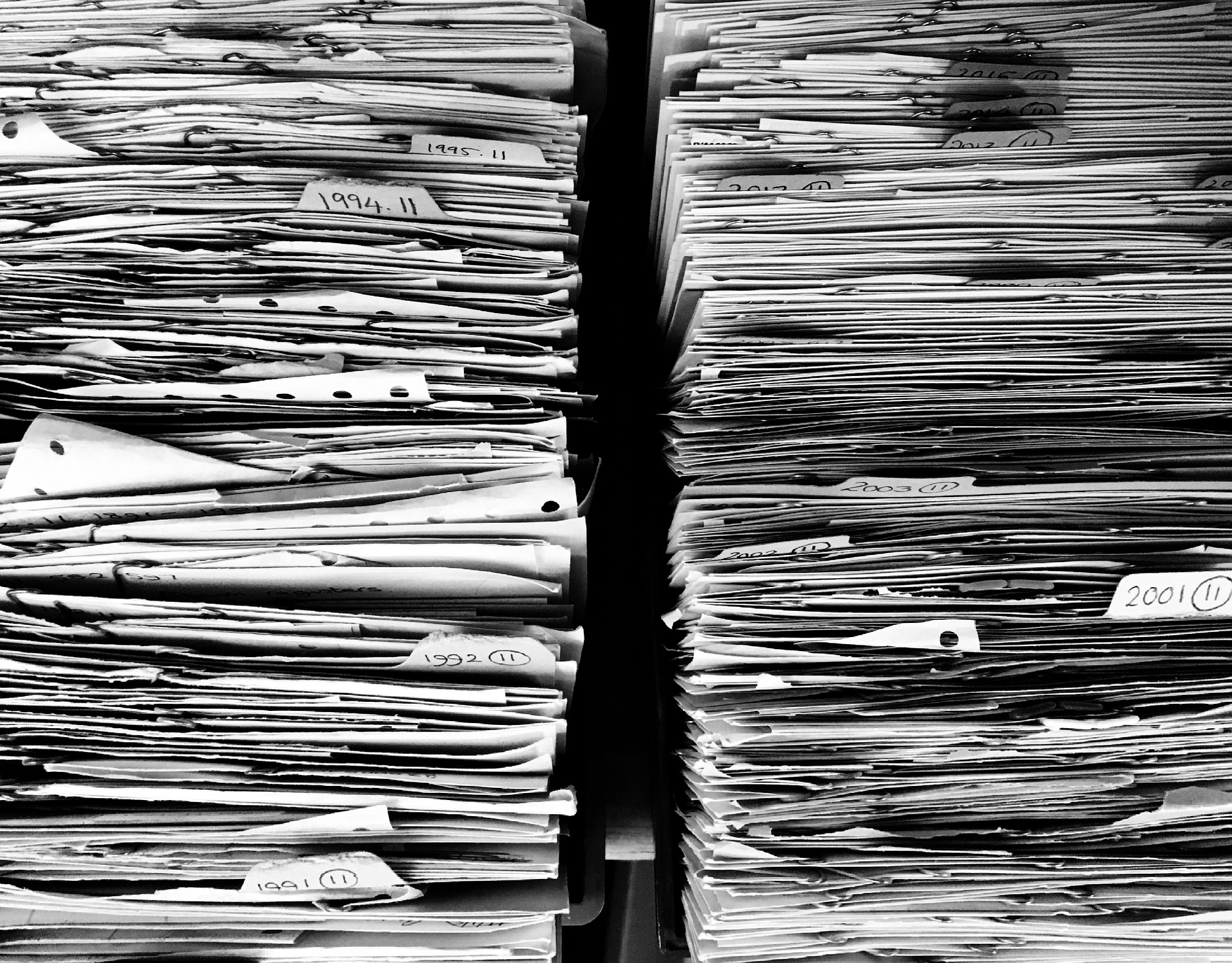 Why Do You Need a Business Document Retention Policy?
Technology was supposed to be the answer to the mountains of paper that go along with managing a business. But the digital files can form mountains just as high, or worse–get lost in the bottomless crevasses of your hard drive. Whether it is paper piles or microchip messes, the problem is the same, and solving it is essential to the successful, profitable and legal management of your enterprise. The solution is to have a Document Management Plan; which is critical to smooth business operations, compliance with laws, protection from litigation risk and maximization of profit margins.
Maximize Business Efficiency
Creating a Document Management Plan can contribute greatly to the overall efficiency of your business. It can minimize expensive storage space and time.
Maintain Client Confidentiality
If your business involves working with confidential or proprietary client information; your Document Management Plan can address any special processes and procedures.
Protect Against Litigation
Ensuring critical documents are saved may assist in the defense of litigation. For example, suppose you are sued by an employee alleging harm from improper safety procedures associated with a piece of business machinery. Having the equipment manual on file, the employee's job description and performance records, and your state and federal permits and reports will show that you are well prepared. Without that documentation, you're at a serious legal disadvantage. In the case of litigation, having the appropriate paperwork can impact the success of your case.
Document the Plan
Put the plan in written form and keep up-to-date.
Identify the Plan Manager
Consider designating an administrative assistant, an office manager, or an operations manager, in coordination with an information technology expert, to oversee document management.
Identify the Documents
What are the physical and electronic documents essential to your business? Include sales and purchase records, capital investments, government and legal documents, and anything related to the operation of your business, as well as your communications. Email, social media posts and texts are all electronic documents and need to be organized and managed.
Determine How Long Documents Retained
Consult with an attorney on your federal and state document retention laws and on state statutes of limitations for litigation. They differ from state to state. Deleting documents before permitted by law may create liability for your business.
Decide Method to Destroy Documents
Explore best practices for destruction of documents for your real estate business. You may want to invest in an industrial quality cross-cut shredder, depending on how much actual paper you have to manage. Deletion of electronic documents will involve finding and deleting all copies of electronic documents, including those stored on back-up software.
This article has been provided by Laura J. Eisele, PLC. If you need assistance with your Document Management Plan, or have questions, contact Laura Eisele.
If you like what you read, check out our related YouTube videos